Mistwash
Role
Product Designer (Freelance)

Category
Car washing service

Platform
React (Mobile)

Timeframe
2019
About
Mistwash
, a startup from Dubai wants to change how you clean your car. They aim to be one of the most efficient mobile car wash providers in the region to offer a superior new technology with top notch quality: an automobile steam-cleaning system.
My role
As a Product Designer I took the responsabilty to create and revamp the user experience on mobile devices. Our mission was to build a react application that works seamlessly on different screen sizes, serving both iOS and Android users.
The
main problem that I focused on solving was the inconvenient and manual way for users to book a car wash from their mobile device and keep track of the progress
while they are gone. Until now, booking a car wash was processed over the phone by a customer service representative or by creating an user account which took time and effort on the mobile version of the website.
Team
Dev, UX
Focus areas
Analysing

Wireframing
High-density design creation

Dev handover

Software
Pen & Paper
Sketch

Zeplin

Trello

Slack
Balsamiq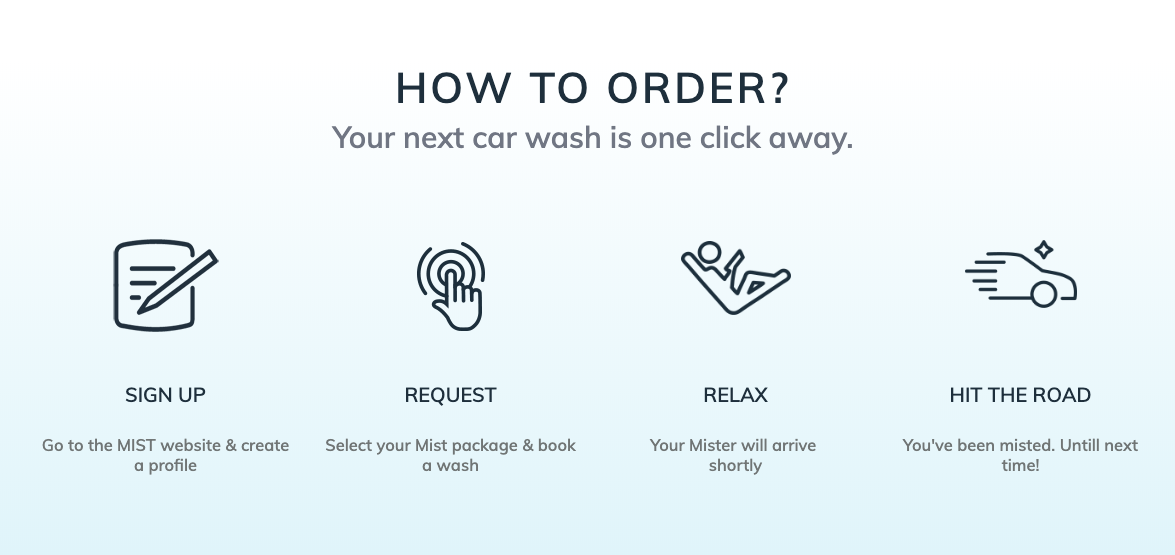 ---
Screens
Say Hello!
You need support with a project of yours or just want to have a chat? Don't hesitate to message me! Let's grab a coffee together, let's talk business...or about technical innovations, startups, design and human psychology.


Hit me up!